Cloud Software That Runs Your LinkedIn Outreach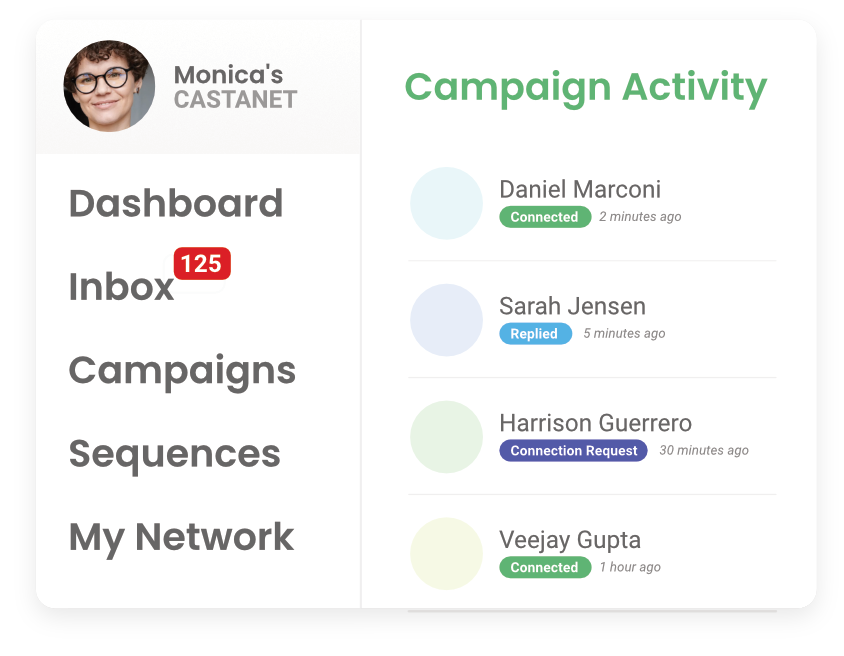 CASTANET handles time-intensive LinkedIn prospecting tasks for you – all day, every day.
Cloud-based - nothing to install
Simple Setup - input your search criteria and messaging sequences once, and we take it from there
Multiple Profiles - manage one or many LinkedIn profiles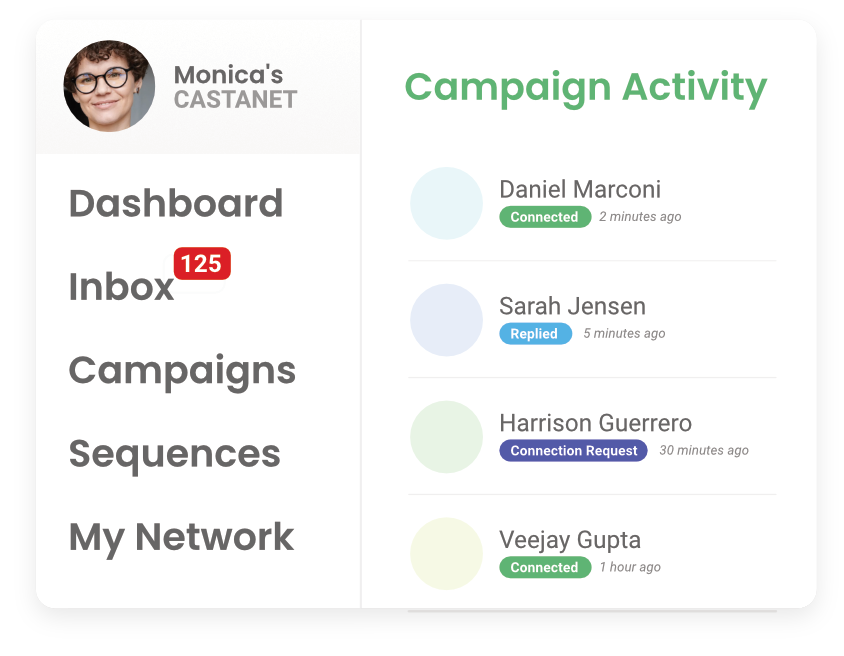 Identify Your Audience
Leverage all available LinkedIn tools to identify highly targeted lists of new leads.
LinkedIn search results
Sales Navigator results
Professional groups, and more!
Craft Your Message
Create unlimited messaging sequences with content tailored to your target audience.
Take action at the perfect time – CASTANET triggers these message sequences to occur, ensuring the perfect mix of touch points.
Send a connection invite
Request an appointment
Endorse for a skill
Cast Your Net
With your target defined and your custom messaging created, it's time to focus on what you do best, while CASTANET enhances your LinkedIn outreach.
Build your professional network
Generate new leads & appointments
Cultivate B2B relationships